WHO WE ARE
The LPA – Leading Property Agents of Spain – is an association of respected property agents that was formed in Marbella in 2020 to promote the highest standards of practice in the Costa del Sol real estate sector.
The initiative was undertaken by 11 founding members under the leadership of current LPA President, José Carlos León, founder and CEO of Nvoga Marbella Realty.
Since its founding, the LPA has grown both in membership and reputation, adding weight to its stated objective to encourage a transparent, cooperative, professional and customer service-driven property sector in this important regional market.
To achieve this we apply the latest technology, tools and know-how in combination with traditional values of service, ethics and personal attention.
Reflecting the cosmopolitan nature of the Costa del Sol, the LPA is an internationally-minded organisation that is firmly rooted in the area that extends from Sotogrande and San Roque in the west to Málaga in the east – with Marbella at its heart.
Who We Are
An organisation that brings together the leading real estate companies and professionals on the Costa del Sol – ensuring the highest standards of service, know-how and ethics!
Our Mission
To provide homebuyers and investors on the Costa del Sol with a single reference point for quality of service and the highest levels of expertise.
Our Vision
We aim to raise the standard of professional service, technical knowledge and operational practice within the real estate sector of the Costa del Sol.
Bringing together the industry's best
LPA brings together not just the cream of real estate brokers in this region, but also architects, landscapers, designers, lawyers, accountants, tax advisors, surveyors, builders, project managers, engineers and all others who contribute to a thriving housing sector.
In the case of the Costa del Sol this also involves the tourism and hospitality sectors, which blend into one highly specialised industry of which the LPA is the vanguard – and its quality seal!
The time has come to join hands and work together to bring our real estate sector to a high level of excellence.José Carlos León – LPA President and founder/CEO of Nvoga Marbella Realty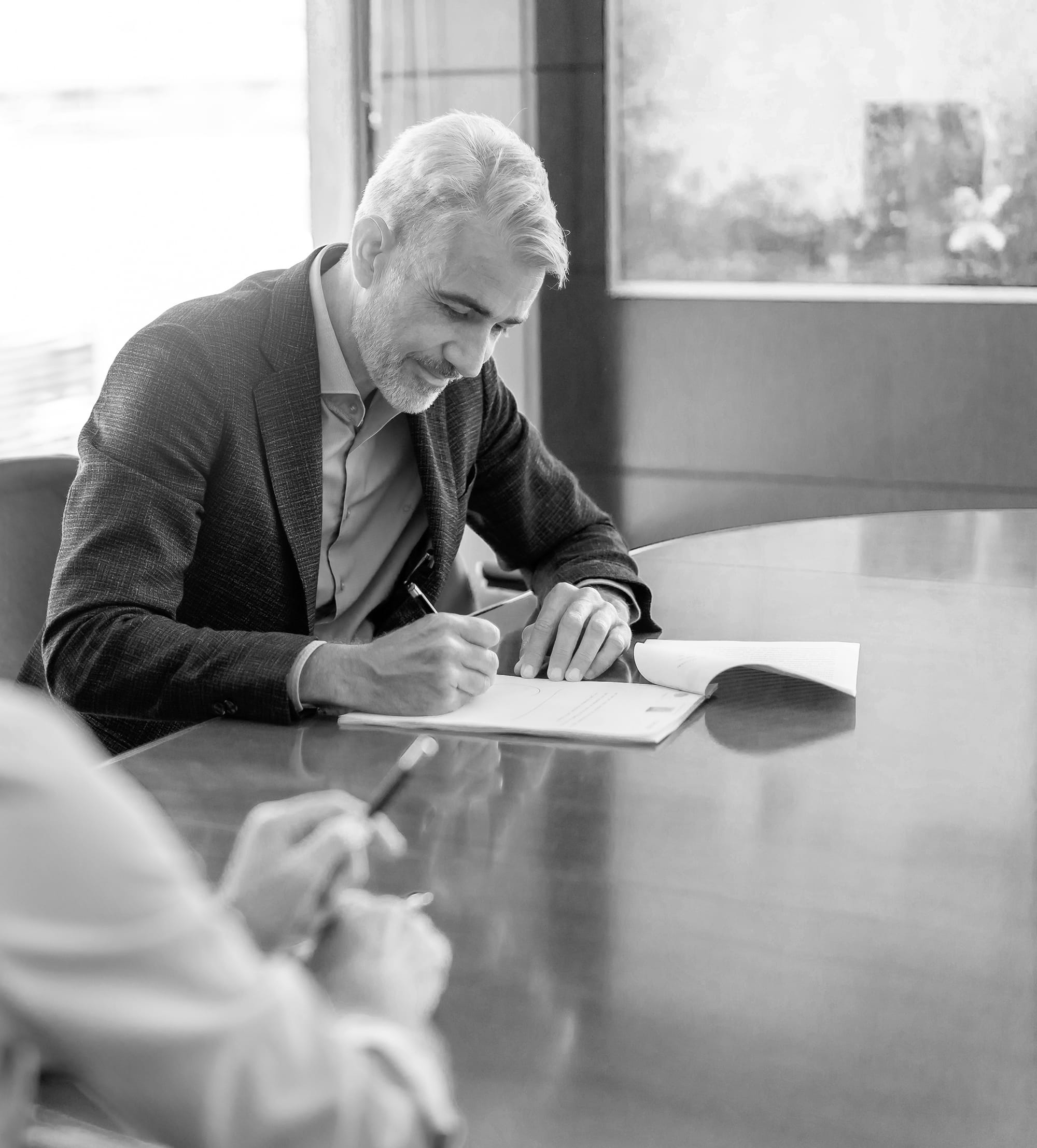 A historic milestone for Marbella and the Costa del Sol
The founding of LPA, the Leading Property Agents of Spain, is a historic step for Marbella. The profession of real estate agent has had no controls, nor requirements for professional qualification in Andalucia, resulting in a lack of protection for real estate buyers and sellers. The LPA is the first organization of its type headquartered in Marbella and comprised of agencies of proven solvency, experience, integrity and professionalism, sharing a code of professional ethics to elevate the profession itself, in this area. It is an honor for me and my company to be founding member of this important professional association.
Christopher Clover –Honorary President of LPA Association and Founder and Managing Director of Panorama Properties